Afridigest Week in Review: Delicious drug money 💊
+Mobile Games +Africa's most active seed-stage VC +Bill Gurley's Lost Essays +China's #1 online grocery retailer +Hierarchy of Venture Opportunities
The Afridigest Week in Review is a must-read weekly business & innovation recap for founders, operators, and investors in African markets, as well as interested observers.



Welcome back! Since Week 21's digest, I published 

this piece

 applying Maslow's framework to entrepreneurial ventures. If you're new, welcome
🙌
- you'll receive 2 weekly Afridigest emails: this weekly digest
(every Monday at 11:30am Lagos time)
and an original essay
(usually on Friday or Saturday)
.
Please take
this survey
to help me improve this newsletter for you. And if you like this week's digest, tap the heart icon here to like it, then share it within your social networks
.
As always, your comments are welcome here or via Twitter DM: @
eajene
. Happy new month!
✨
---
Week 22 2020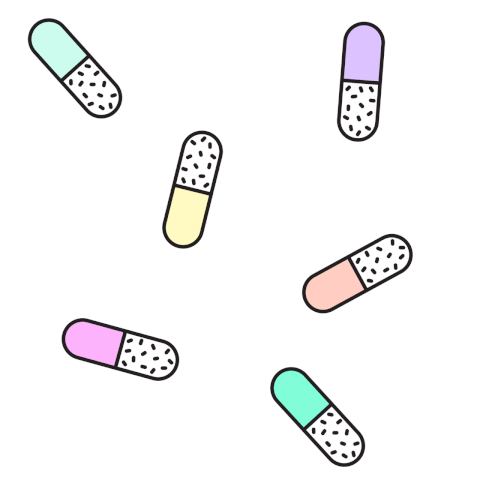 Illustration by Emma Darwick

📰 Deal of the week
mPharma raised $17M. The round was led by Novastar Ventures, with participation from the UK's development finance institution, CDC Group, and previous investors. The funds will be used primarily to build out mPharma's QualityRX retail platform.
The Accra-based company has now raised over $55M since its 2013 founding by Greg Rockson, Daniel Shoukimas, and James Finucane, making it one of the continent's most capitalized pre-series C startups.
💡 The big question: What does mPharma actually do?
🤝 Other deals
🌱
Africa's most active seed-stage VC
Established in 2019, Japan's Kepple Africa Ventures makes seed investments of $50,000 to $150,000 in early-stage tech startups across the continent, with a particular focus on East and West Africa.

The firm has offices in Japan, Nigeria, and Kenya, and is led by 3 General Partners: Founder Takahiro Kanzaki leads fundraising from Tokyo; Satoshi Shinada, a Harvard MBA, is based in Lagos; and Ryosuke Yamawaki, a Berkeley MBA, is based in the Nairobi office.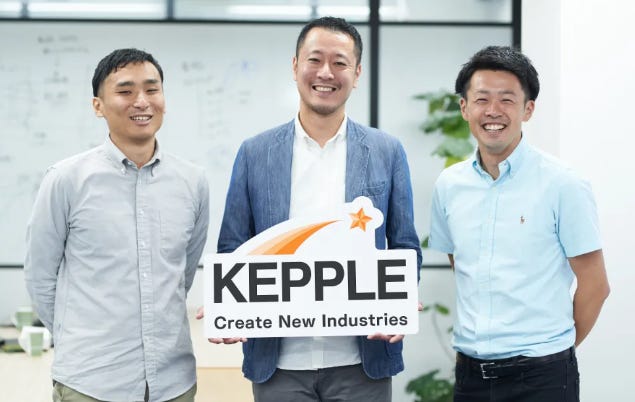 Since launch, Kepple's fund has grown to $13M, and the firm acts as a 'gateway to Japan' for promising startups, corralling Japanese corporate investors for follow-on investment, such as was done for Sendy, the Kenyan logistics startup, in January.

At the time of writing, its public portfolio includes 52 startups across Nigeria, Kenya, Ghana, Cameroon, Uganda, Morocco, and Tunisia, of which 21 deals were closed in 2020, with an average ticket size of $100,000. Kepple's strategy is to plant flags widely and early, but to be disciplined in terms of ticket size, and double-down quickly on the winners. (Hat tip: Disrupt Africa)

⚔️ Strategy Read of the Week
85 'lost' articles from famed investor Bill Gurley from 1994-2001 during his time as a tech research analyst on Wall Street. ("Lost" because they aren't on his blog, Above the Crowd.)
From a November 1994 article: "We would like to coin a new business phrase...'strategic envy,' and it refers to a business strategy that several technology companies have adopted over the past several years. As everyone well knows, Intel and Microsoft own the two key strategic positions in the industry. We view companies that are executing a 'strategic envy' business model as ones that spend every minute and dollar in relentless pursuit of the industry crown jewels held by these two companies… this is unwise."
💡 "Above the Crowd: The Lost Essays" by Bill Gurley (compiled by Kevin Gao)
👉 See also, "Idea Generation" by Sam Altman, on how to generate startup ideas: "Think about the most important tectonic shifts happening right now…Can you identify a leading edge of change and an opportunity that it unlocks?"

🎙️ 
Podcast of the Week
GGV Capital, a leading Chinese VC firm recently spoke to Cecilia Sun, COO of Miss Fresh, China's #1 online grocery retailer & a portfolio company of Tencent & Goldman Sachs. The discussion covers Miss Fresh's innovative distributed warehouse model, its 1-hour instant delivery service, a history of e-grocery in China, and more.
"In the very beginning, we actually did a lot of consumer surveys to ask people if they need instant delivery for vegetable and fruits and a lot of people said 'no…second day delivery is good enough.' But when we [launched], we saw rapid growth. People actually needed it, but they didn't really know it."  — Cecilia Sun
A transcript is also available here.
🎴
Visual of the Week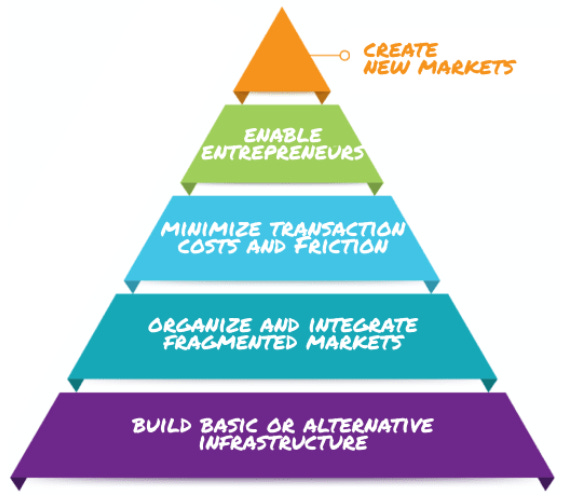 "Entrepreneurs & investors in sub-Saharan African (and similar markets) are most likely to find success if they concentrate on ventures that: build basic or alternative infrastructure; organize and integrate fragmented markets; minimize transaction costs & friction; enable entrepreneurship & economic empowerment; or create entirely new markets." — The hierarchy of venture opportunities in emerging markets

💼 Job Opportunity of the Week
Flying Doctors Healthcare Investment Company, a specialized Nigerian health care vehicle that operates across the value chain is hiring a Chief of Staff. Its investment portfolio includes MDaaS Global, Lifestores Pharmacy, and CTN Express (Chisco), and its operational divisions include air ambulance & medical drone delivery, hospital construction & management, and healthcare consulting & training. If you're a strategic leader with project management expertise and executive-level experience, please reach out to Dr. Brown.
👉 Last week's opportunity to break into VC with DFS Lab is still open. To submit a job opportunity, email: afridigest@substack.com
🕵️‍♀️ In case you missed it
🕵️‍♂️🐤 In case you missed it - Twitter edition
---
If you liked this, show your appreciation by liking / sharing / commenting. And this week, I'm asking you to take a survey to help me improve this newsletter.
To contact me, send me a DM on Twitter @eajene. Thanks for reading. 🙌