Afridigest Week in Review: No-fees, no-fuss 💸
+Egyptian deals +Unicorn or popcorn +Designing companies & board meetings +3 awesome podcasts +Top phone brands in Africa +Essays, news, and reports
The Afridigest Week in Review is a must-read weekly business & innovation recap for founders, operators, and investors in African markets, as well as interested observers.



Welcome back! Some quick news for you:





1. Since Week 24's digest I published this

case study

.





2. Based on survey responses, I've updated the formatting of this newsletter. (

Your feedback is still welcome

.)





If you're new, welcome 🙌 — you'll receive 2 weekly Afridigest emails: this weekly digest 

(every Monday at 11:30am Lagos time) and an original essay (usually on Saturday or Friday).
If you like this newsletter, do me a favor and subscribe & share it with your networks. Thanks! 🏆

Week 25 2020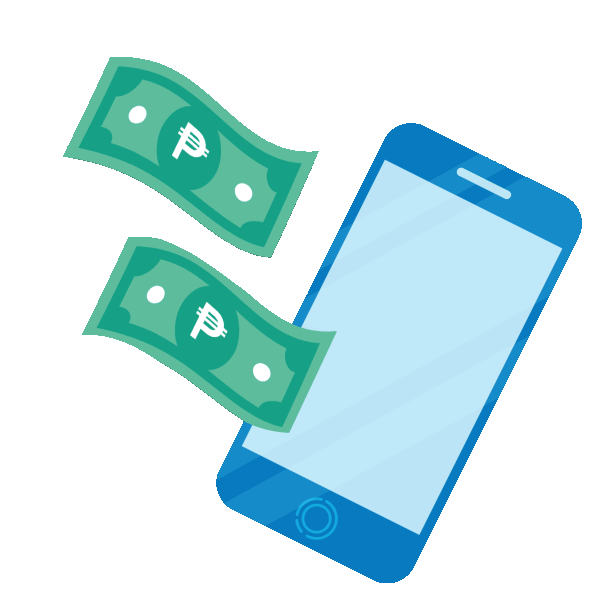 📰 Deal of the week
FINTECH
Chipper Cash raised a $13.8 Series A round co-led by Deciens Capital and Raptor Group, with participation from 500 Startups and Liquid 2 Ventures.
Founded in 2018 by Ghanaian Majid Moujaled and Ugandan Ham Serunjogi, Chipper Cash offers no-fee, P2P payment services in Nigeria, Kenya, South Africa, Ghana, Uganda, Tanzania, and Rwanda via a smartphone app.
💡 A question: If Chipper's services are fee-less, how does it make money?
"Chipper is free and it always will be. We are careful about not divulging all the details about it [but] we have built a very sound and sustainable business model around providing a free service." — Ham Serunjogi (August 2018)

In addition to its no-free P2P service, the company also offers Chipper Checkout for merchants, a revenue-generating service.

One can posit that they generate revenue via foreign exchange spread and/or interest on balances held in customer wallets.
---
---
🤝 Other deals
BIG WEEK FOR EGYPTIAN VENTURES
Chefaa, an Egyptian pharmacy marketplace, raised a seven-figure (USD) pre-Series A round from 500 Startups, Vision Ventures, Womena, and others.

Founded in 2017 by Doaa Aref and Dr. Rasha Rady, Chefaa allows patients to schedule, order, and refill prescriptions and non-pharmaceutical health products from pharmacies.

Highlight: Chefaa is one of the few women-led ventures on the continent to have raised over $1M in recent times.

Zedny, an Egyptian learning & development platform, raised a $1.2 million pre-seed round from angel investors.

Founded in 2018 by Mohamed Youssef ElBaz and Basil Khattab, Zedny helps individuals in Egypt and the Arab world to develop various business & personal skills via online videos & courses.

Sakneen, an Egyptian real estate platform, raised $150,000 from Y Combinator.

Founded in late 2019 by Ramy Khorshed and Hussein El Kheshen, Sakneen helps developers, agents, and individuals to buy and sell properties. Sakneen was part of Y Combinator's Winter 2020 cohort.
ENERGY
PayGo Energy, a Kenyan startup bringing a pay-as-you-go business model to the cooking gas industry, raised an undisclosed amount via a strategic investment from Saisan Company Ltd.

Founded in 2014 by Nick Quintong, Mike Hahn, and Fausto Marcigot, PayGo developed the "Cylinder Smart Meter," an IOT device that measures the flow of gas from an LPG cylinder, thereby allowing households to monitor gas usage and opening up gas-as-a-service possibilities.

Highlight: Saisan's investment will be used to launch PayGo's smart meter in Asia across Saisan's Gas One network. This is another example of so-called 'reverse innovation' where tech first developed or deployed in Africa is then exported globally. For another example, see Zipline.

Nuru, an-off grid solar energy company in the Democratic Republic of Congo, raised an undisclosed amount from Gaia Impact Fund.

Founded in 2015 by Jonathan Shaw and Archip Lobo as 'Kivu Green Energy,' Nuru (Swahili for 'light'​) owns and operates solar-hybrid mini-grids.

Highlight: With an electrification rate of just 9%, DRC is Africa's largest untapped mini-grid opportunity.
FINTECH
Planet42, an Estonian provider of alternative vehicle finance in South Africa, raised a $2.4M seed round led by Change Ventures with participation from various Estonian tech entrepreneurs including Bolt's Martin Villig and Pipedrive's Ragnar Sass.

Founded in 2017 by Marten Orgna and Eerik Oja, Planet42 provides rent-to-buy vehicle financing that offers underbanked South African consumers affordable access to cars.

Trove, a micro-investing platform, raised an undisclosed amount from three Nigerian angel investor networks: Lagos Angel Network, SSE Angel Network, and Diaspora Angel Network.

Founded in 2018 by Oluwatomi Solanke, Austin Akagu, and Desayo Ajisegiri, the company provides a mobile app and website that allows Nigerians the ability to invest in foreign stocks, ETFs, etc. with as little as ₦1,000 (~$2.50).
MARTECH
Mobiz, a South African mobile marketing platform, raised an undisclosed amount from HAVAÍC.

Founded in 2014 by Greg Chen and Clark Lin, Mobiz can be thought of as 'Mailchimp for SMS marketing.' While the amount raised is undisclosed, in a previous interview at the end of March, Chen mentioned that HAVAÍC committed to invest $1 million in Mobiz.
FOODTECH
GET IT, a food distributor and logistics company based in Kigali, Rwanda, raised an undisclosed amount in a Series A from VestedWorld and Equalife Capital.
---
🌏 Asia Read of the Week
INDIA
The origins, business model, and future of India's hottest and most polarizing startup.
"Could a company be built focussing on [the 1%:] the iPhone users, the premium car owners, and most importantly the credit card users in India? … In only 20 months of operations, CRED already processes about $1B in monthly credit card payments in India (12.5% of the total credit card payments), and over time they will continue to conquer the market." 
💡 "CRED: Unicorn or Popcorn?" by Anmol Maini.
---
⚔️ Strategy Read of the Week
A HARVARD BUSINESS SCHOOL STRATEGY UNIT WORKING PAPER
A recently updated academic guide on designing a company to create, deliver, and capture value, taking research-backed strategy frameworks and applying them to startups.
"There are three necessary conditions for a viable, value-creating, sustainable enterprise—one that both creates and captures value: an attractive position in the marketplace (in short, how will you create value?), an operating model and combination of practices to execute the position (more generally, how will you deliver value?), and sources of uniqueness and competitive advantage (how will you capture value?)"
🥇 "Notes on Designing Your Company: Creating, Delivering, and Capturing Value" by Kevin Boudreau
-
A GREAT REFERENCE
A high-quality collection of modern & classic strategic frameworks
"This is a collection of good writing on technology strategy that has resonated with me over the years. Business strategy is an incredibly broad space with a lot of seminal works and no one page can hope to collect them all."
🥈 "Strategy" by Sriram Krishnan
-
BE LIKE BEZOS
How you should run a board meeting
"Board meetings with written materials are better. They are shorter, more focused, more effective. There is no briefing section. No one reads slides aloud. There is no guessing what's interesting to talk about because most of these meetings start with questions."
🥉 "How to Transform Your Board Meeting with Written Narratives" by Tomasz Tunguz
---
Support this newsletter and gain real-world business insights.
Learn from this case study featuring one billionaire's approach to deal-making. It's only five bucks but the insights are priceless.
---
🎙️ Podcast of the Week
STRONGLY RECOMMENDED
Serial entrepreneur Sim Shagaya, CEO and Founder of Nigerian edtech platform uLesson, hopped on the Africa Invest podcast.
Shagaya discusses uLesson's business model, pricing strategy, and future expansion plans; he also shares lessons learned as a long-time entrepreneur in Nigeria and how the ecosystem has evolved

"Funding is now available to a degree that it's never been before. When I started Konga, I had to look to investors like Naspers & Kinnevik — these funders are typically late stage, they really should be coming into businesses at the earliest at series B or even C, but they were doing seed-stage funding with us and that creates distortions...But now we're seeing funders that are more early-stage in their DNA."

Can't listen but want highlights? ➠ Read this thread.
-
RECOMMENDED - LATIN AMERICA
David Poritz, CEO of Mexico's Credijusto visited the DealMakers podcast
Credijusto, an SME lending platform, has raised over $300M from the likes of Goldman Sachs

While Poritz is focused on Latin America, many of his comments can be applied to African markets

"As the US gets more & more competitive…people start to see wow, the opportunity to build a market leader in Mexico is in many ways so much easier than it is in the United States."
-
RECOMMENDED - INVESTING FOR IMPACT
Andy Kuper, President & Founder, LeapFrog Investments on the Impact Alpha podcast
LeapFrog currently manages its US$700 third fund, the largest-ever fund by a dedicated impact fund manager; it invests in businesses in emerging Asia and Africa such as BIMA and Jumo.

"We have every reason to believe that the thesis of investing in companies serving emerging consumers is only going to amplify in the coming years, especially if you take the digital dimensions into account."

"Impact investing has to be the lever that's long enough to move to this world. And this world has 4 billion low-income people in it. So we really need to focus on what are those companies that are going to serve 10s of millions of people with quality, affordable products and make sure they get the support they need."
---
💼 Job Opportunity of the Week
LEADERSHIP/GENERAL MANAGEMENT
MyAgro seeks Country Directors in Senegal and Mali.
Supported by the Global Innovation Fund, Bayer & other global institutions, MyAgro is a social enterprise that provides an innovative mobile layaway platform for smallholder farmers.
To submit a job opportunity, email: afridigest@substack.com
---
Visual of the week
WHAT A DIFFERENCE A DECADE MAKES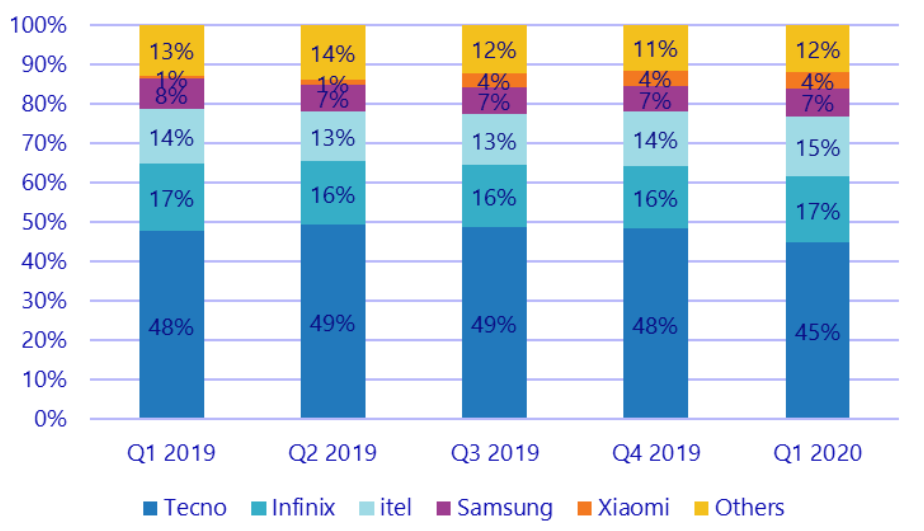 Today, Transsion brands (Tecno, Infinix, and itel) represent more than 3/4ths of all smartphone and feature phone shipments in Nigeria. Source: IDC 2020. Just 10 years ago, 80% of the top 15 devices in Africa were Nokia phones. 🤔
---
🕵️‍♀️ In case you missed it
ESSAYS
Timi Ajiboye, Co-Founder/CEO of BuyCoins argues that African entrepreneurs should target global markets & not (just) African ones. Build for the world.

"It took Interswitch almost 18 years to get to a $1bn valuation … It's not for lack of ambition either, the market just doesn't exist … If you can be successful at building for the world that's already willing to pay, then maybe you'll have way more resources to build for the world that can't pay (yet)."

Collaborative Fund partner Morgan Housel on behaviors that never change in a world that never stops changing. Same as it ever was.

"Change gets most of the attention, because it's exciting and surprising. But things that stay the same – how people behave, how they think, how they're persuaded – is the real meat of history ... Predicting the future is hard. Few can do it. Understanding what's going through people's heads is easier, and almost as useful."

Benchmark Capital General Partner Sarah Tavel published Part 1, Part 2, and Part 3 of her Hierarchy of Marketplaces, a framework for thinking about marketplaces and two-sided platforms.

"No matter how large an incumbent may be, they are always vulnerable to a new entrant that makes buyers and sellers happier. In other words, happiness — not scale — is your moat … Happiness loops are incredibly powerful … chase happiness, not GMV."
NEWS & ANNOUNCEMENTS
Jumia opens up its logistics network in Kenya to third-parties

"Businesses across the country are re-examining their costs, especially during COVID-19. For many, logistics is a major cost driver and headache to manage. At the request of our partners, we are opening up our logistics arm for B2B & B2C deliveries – with the hope that we can provide a better quality of service, at a lower cost." — Jumia Kenya CEO Sam Chappatte

Quartz covers sexual harassment and assault in Nigeria's tech ecosystem. (See also: the Week 23 Digest.)

"Nigeria's corporate workplace has long been replete with tales of harassment from oil companies to local banks … Perhaps, the disappointment comes from the hope that a young industry sector, dominated by a new generation of well-educated and well-traveled young, male leaders, would be different."

Orange, the French telco currently present in parts of Francophone Africa, mulls entry into Nigeria or South Africa. (Note: Africa and the Middle East represented Orange's highest growth region in 2019.)

"If one considers there are things to do, the time frame I am considering is rather a few months than a few years." — Orange CEO Stephane Richard

Kenya's Lori Systems & Kenya's Twiga Foods named to the 20th cohort of the World Economic Forum's Technology Pioneers

"This year's class of Technology Pioneers are improving society and advancing their industries around the world. These are the companies that think differently and stand out as potential game-changers." — Susan Nesbitt, Head of the Global Innovators Community, World Economic Forum.

Africa-focused Flutterwave made CB Insights and Fast Company's list of 50 Future Unicorns

"From a revenue perspective, these are companies that have a repeatable, understandable subscription model. So you're seeing less of these consumer-driven, hit-based businesses." — CB Insights cofounder and CEO Anand Sanwal
REPORTS
---
🕵️‍♂️🐤 In case you missed it - Twitter edition
INTRO
A tweet on currency devaluation & building businesses:

A thread on fundraising:
---
LA FIN
If you liked this show your appreciation by subscribing and liking / sharing / commenting and buying the case study. To contact me, send me a DM on Twitter @eajene. Thanks for reading. 🙌