Africa's top venture rounds in the first half of 2020
Africa has been increasingly attractive as a VC investment destination in recent years and the trend continues through H1 2020
Afridigest provides ideas & analysis for startup founders, operators, and investors across Africa and beyond. 





This post explores findings from a new report on 2019 VC funding in Africa and highlights the top VC rounds of this year so far.





If you're new, welcome 🙌 — you'll receive 2 weekly Afridigest emails: an original essay 

(on Saturdays at 7pm Lagos time) and the weekly digest (every Monday at 11:30am Lagos time)

. For past essays and digests, visit

the archive

.
As an aside, I've been watching the

New African Renaissance conference

and it's been fascinating — so if you're interested & available, definitely don't miss Day 2 on the 28th.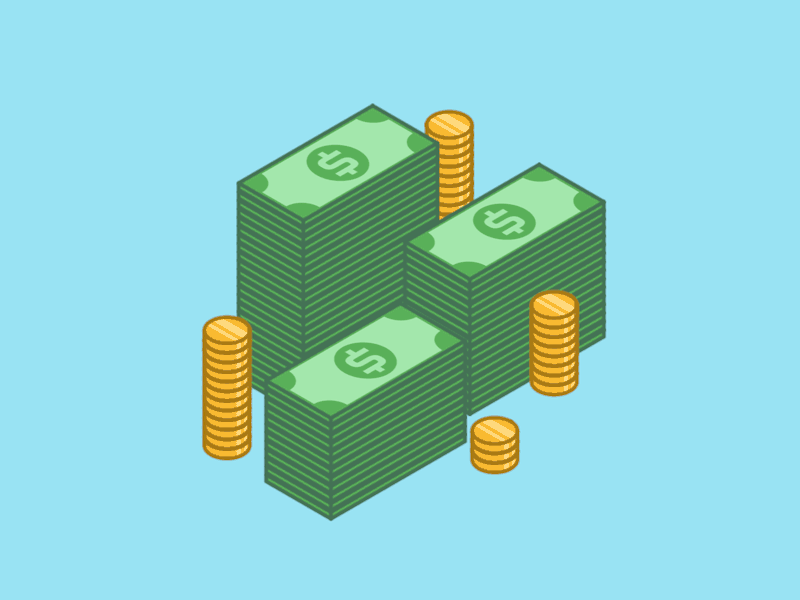 Review: 2014 - 2019
2019 was a record year for venture capital in Africa. There were 139 VC deals completed across the continent for a total value of $1.4 billion, according to a new report from the African Private Equity and Venture Capital Association.
Value of VC deals in Africa, by year: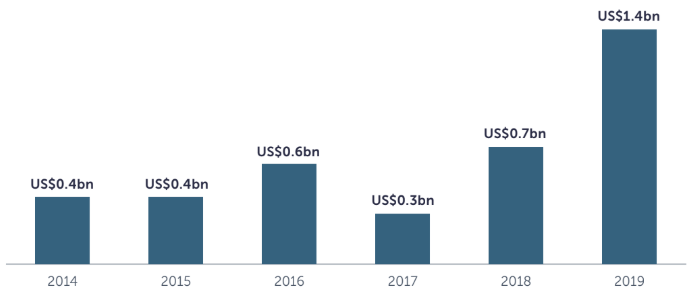 Despite differences in exact figures, this overall growth trend over the last 5-6 years that culminated in a record 2019 aligns with previously published reports. (See, for example, reports from Partech [PDF] and Briter Bridges [PDF]).

This dovetails well with the thoughts shared by Nigerian serial entrepreneur Sim Shagaya during a recent Invest Africa podcast (the Week 25 podcast of the week) on the evolution of Africa's early-stage funding landscape:
"Now is a great time … a better time than we've ever been in … Funding is now available to a degree that it never was before.
Given various promising macro trends across African markets (e.g., prevalence of affordable mobile devices, fast-growing smartphone & internet penetration rates, rapid urbanization, a gradual rise of the consumer class, and strong working-age population growth), perhaps the increasing level of investor interest in Africa is not surprising.
On a sector-by-sector basis, however, the level of interest varies, and fintech is widely recognized as the darling of Africa-focused investors. AVCA data bears this out as the fintech sector accounted for the largest share of VC deals by volume from 2014 to 2019.
​Share of number and value of VC deals in Africa, by sector, 2014 - 2019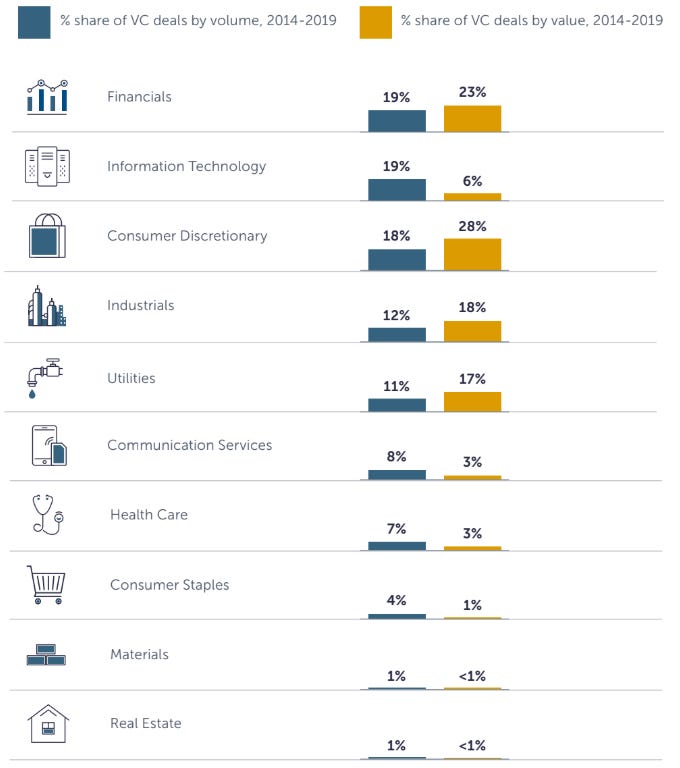 Investor interest has also been quite concentrated in terms of locale. Over half of VC investments between 2014 and 2019 went to just three countries: South Africa, Kenya, and Nigeria. Egypt is a strong #4 however, having gained strong investor attention in recent years.
Top early-stage investment destinations by VC deal volume, 2014 - 2019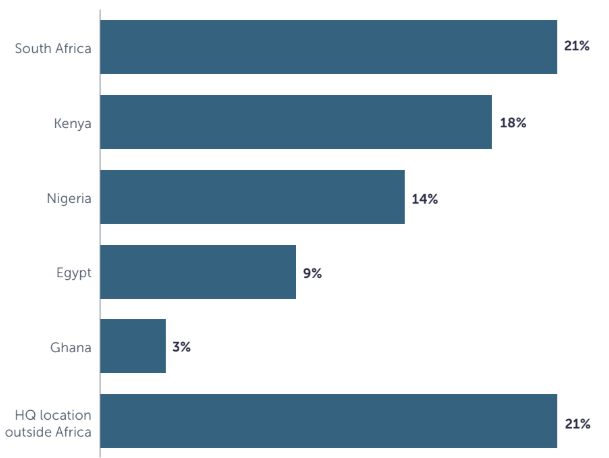 As Africa's digital revolution proceeds across the continent, opportunities continue to abound for both intrepid investors and entrepreneurs. And despite the challenges presented by COVID-19 this year, investors continue to place bold bets on Africa.
2020's top venture rounds (H1)
As we approach the end of the first half of the year, here's a look back to some of the largest fundraising rounds that took place in H1 2020:
Although investor interest in Africa continues to be high as evidenced by the funding rounds above, given the absence so far of mega-rounds (like the $200M Interswitch round, the $120M OPay round, and the $100M Andela round that took place in 2019), it's likely that the total value of 2020's VC deals will fall short of 2019 figures.
---
Thanks for reading 🙌 If you liked this post, do me a favor and share it on Twitter, Facebook, or LinkedIn.
To see more like it, visit the archive. And to contact me, send me a DM on Twitter @eajene. The weekly Digest comes out on Monday. See you then! 👋