Afridigest Week in Review: Agtech firms harvested investor funds 🌾
+Music Exports +Bytedance & Tiktok +Super apps replicating WeChat +Pizza Arbitrage +COVID-19's impact on investments +Everything you missed
The Afridigest Week in Review is a must-read weekly business & innovation recap for founders, operators, and investors in African markets, as well as interested observers.



Welcome back! Since Week 20's Review, I published

this piece

as promised, and this upcoming week, I expect to publish at least 1 piece before the next WIR.





Support this effort by subscribing, liking it, and sharing it within your social networks. Your comments are welcome here or via Twitter DM: @

eajene

. Thanks.
---
Week 21 2020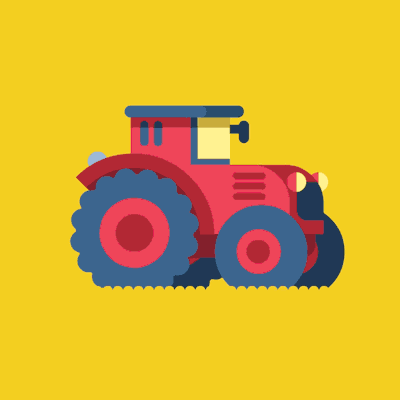 📰 Deal of the week
Apollo Agriculture raised a $6M Series A. The round was led by Anthemis Exponential Ventures (a partnership between Anthemis Group and Exponential Ventures), with participation from Leaps by Bayer, Flourish Ventures, Sage Hill Capital, To Ventures Food, Breyer Labs, and existing investors including Accion Venture Lab, and Newid Capital.

Apollo is a Kenya-based financing platform for small farmers, led by co-founders, Eli Pollak, Benjamin Njenga, and Earl St Sauver.
💡 The big question: Agtech or fintech? Where's the line?
Here's why Anthemis invested: "[We are] particularly excited about Apollo Agriculture because it is a perfect marriage of technology, finance and risk-management, embedded in the agricultural space … The team is leveraging technology to enable underserved communities to access financial services in a low-cost and highly scalable way." — Alan Greco

Delete the words "embedded in the agricultural space" and the statement would fit quite a few fintech firms perfectly 🤔

In any case, it was a big week for agriculture, with deals involving not only Apollo Agriculture, but also Aerobotics and Tomato Jos (see below), and Société Industrielle des Conserves Alimentaires (omitted from this newsletter).
🤝 Other deals
🎶
Please don't stop the music
Last week, in the Week 20 Review, one subject broached was the concept of culture as Africa's 'new oil,' given the then-announced partnership between Nigeria's Aristokrat Group and Universal Music Group. Week 21 brought more confirmation that, indeed, African cultural exports continue to be attractive to the global market:
New-York based Downtown Music Holdings (Downtown), a leading provider of end-to-end services to artists, labels, publishers, and other rights holders, acquired South African Sheer Music Publishing (Sheer), the largest independent music publisher in Africa. Sheer's artists include South Africa's Cassper Nyovest, Kenya's Sauti Sol and Ghana's Stonebwoy. Industry insiders estimate the acquisition price to be roughly $5 million.

🌏 Asia Read of the Week
Innovators in Africa should pay attention to business models being developed in the Far East. In that vein, see this case study on TikTok and Bytedance. TikTok is the first consumer app from China to go mainstream globally, and Bytedance, its parent company, is part of the new generation of China's tech giants.
ByteDance is the arguably the most serious competitor to Google, ever. It reaches consumers in the two largest middle classes in the world, China and the US, at a scale larger than any other digital advertising company. 
💡 "The Rise of TikTok and Understanding Its Parent Company, ByteDance" by Turner Novak

👉 See also: "Why super apps are proliferating across emerging markets | Part 1" by Emeka Ajene — A history of China's WeChat and an examination of why its super app model is being replicated across emerging markets

⚔️ Strategy Read of the Week
A compelling look at the broken incentives of the VC funded food-delivery industry.
You have insanely large pools of capital creating an incredibly inefficient money-losing business model. It's used to subsidize an untenable customer expectation. You leverage a broken workforce to minimize your genuine labor expenses. The companies unload their capital cannons on customer acquisition, while … the only viable endgame is a promise of monopoly concentration and increased prices. But is that even viable?
💡 "Doordash and Pizza Arbitrage" by Ranjan Roy

🎙️
Podcast of the Week
Private Equity in Africa: Will it weather the COVID-19 crisis?
Featuring Chris Baird, Partner, DLA Piper; 'Tokunboh Ishmael, Managing Director, Alitheia IDF; Natalie Kolbe, Partner, Actis; Yemi Lalude, Managing Partner, Africa, TPG Growth; Andreata Muforo, Partner, TLcom Capital; and Jurie Swart, CEO, African Infrastructure Investment Managers (AIIM).

💼 Job Opportunity of the Week
DFS Lab, an early-stage accelerator that supports high potential fintech entrepreneurs in developing countries is hiring a Director of Entrepreneur Support. If you've founded a company previously and have a product mindset, reach out to Stephen or Jake.

🕵️‍♀️ In case you missed it
Christophe Viarnaud writes that: Africa's VC sector needs a new paradigm
"The growth of the investment available on the continent, to a large extent, is backed by international investors… Typically DFIs take 18 months to make a decision on investing in VC firms. Their mandate…creates a replication syndrome — in effect resulting in most African VCs investing in Series-B or Series-C rounds in relatively mature startups with ticket sizes of $1-million and higher. And thus as a result most of these firms compete for essentially the same, limited deal flow."

African Business Magazine published its list of Africa's Top 250 companies in 2020

Endeavor selected Kobo360's Obi Ozor & Ife Oyedele in its new class of Endeavor Entrepreneurs, a select group of high-impact entrepreneurs that are committed not only to scaling their companies, but also to growing their local ecosystems. Obi & Ife join Tayo Oviosu & Jay Alabraba (Paga), Chijioke & Ngozi Dozie (Carbon), Bukky George (HealthPlus) and more.

Silicon Valley's Plug and Play, an early-stage investor, accelerator, and corporate innovation platform, will open its first African office in Johannesburg this year. It's active Africa investments include Flutterwave, WorldCover, and Gozem.

33 companies, operating mainly in Africa, were selected for Clean Cooking Alliance's new Venture Catalyst (VC) program.

TechCabal published its written summary of the Bullish on Africa event.

Tech Fest webinar, "Simplifying the Digital Noise", with Uzoma Dozie, Founder & CEO, Sparkle; Sim Shagaya, Founder and CEO, uLesson; Shola Akinlade, Founder & CEO, Paystack; Obi Ozor, Co-Founder & CEO, Kobo360; Vivian Nwaka, Founder & CEO, MEDSAF; Reni Folawiyo, Founder & CEO, NOK by ALARA; and Jessica Hope, Founder & MD, Wimbart:
Tayo Oviosu, Paga's CEO, on CNN's First Move:

Hanifa's first-of-its-kind 3D digital fashion show that broke the internet. (See, for example, Teen Vogue, Harpers Bazaar, and Essence):



🕵️‍♂️🐤 In case you missed it - Twitter edition
This tweet (+ comments) on the faces behind Africa's largest funding rounds so far:

This thread on B2C models across Africa:

This thread on the future of remote work:

This thread on the growing challenge of attracting tech talent to startups:

This completely unsourced income classification:
---
If you liked this show me some 💕 by subscribing and liking / sharing / commenting. To contact me, send me a DM on Twitter @eajene. Thanks for reading. 🙌