Afridigest Week in Review: Lending in Lusaka proves lucrative 🏧
+Deals are Back +Tizeti's Whitewashing? +Growth Laws and Advice +The Pain of Strategy +Onyeka, Nichole, and Simon Hit the Podcasts +Hockey Sticks +More
The Afridigest Week in Review is a must-read weekly business & innovation recap for founders, operators, and investors in African markets, as well as interested observers.



Welcome back! After a quiet week last week, deals are back. Some quick news for you:





• Since Week 27's digest, I completed the article on

OPay and blitzscaling in African markets

(finally) — I basically revamped the entire thing, so please read it anew.
• I also published
this article on why innovators in Africa should seek inspiration from business models in Asia rather than the West
. Because it's a minor update to a previously-written article, I didn't push it via email as you may have already seen it. But if not, definitely check it out — it's a quick read.
• This is the 10th weekly digest in a row and the feedback has been great so far. While I'm still experimenting in some ways, the newsletter is starting to find its audience and the desired context mix is clearer to me, thanks to your feedback.
If you're new, welcome 🙌 — you'll receive 2 weekly Afridigest emails: this weekly digest 
(every Monday for sure, and usually around mid-day Lagos time but the timing might change :-/)
 and an original essay 
(every Saturday at 7pm-ish Lagos time)
. For past essays and digests, visit 
the archive
.

Week 28 2020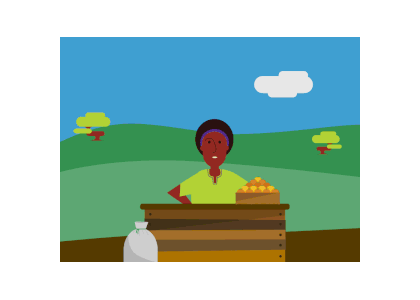 📰 Deal of the week
MORE MONEY FOR EARLY-STAGE VENTURES
Lupiya, a Zambian digital microfinance platform, raised $1 million from Enygma Ventures.
Founded in 2016 by CEO Evelyn Chilomo Kaingu and CTO Muchu Kaingu, Lupiya expands access to credit by providing business and personal loans at lower costs for Zambian borrowers. The investor here, Engyma, is a ~$6.8 million fund launched in late 2019 with a focus on investing in women entrepreneurs in the SADC region.

💡 Why it's the deal of the week: Although Zambia is sometimes ignored in conversations about tech startups in Africa, it has a thriving, if nascent, ecosystem — arguably centered around the innovation hub, BongoHive.

This fundraise provides some validation to entrepreneurs in the region and could serve as a reminder to bold investors that high-growth, investable opportunities exist outside of the traditional clusters.
Moreover, Lupiya is among the few startups in Africa that have women chief executives and have raised $1M or more. (Egypt's Chefaa is also on that list.)

⛏️ Go deeper: Hear from Lupiya's co-founder & CTO:
---
🤝 Other deals
FINTECH, ENTERTAINMENT, E-COMMERCE, ENERGY, HOME SERVICES
EXITS
---
🔦 SPOTLIGHT
CALLS FOR JUSTICE GO UNANSWERED?
Week 23's Digest highlighted an allegation of sexual assault & indecent exposure made against Kendall Ananyi, co-founder and CEO of Tizeti, a Nigeria-based internet service provider backed by 4DX Ventures, Y Combinator, Social Capital, Golden Palm Investments, and others. 
After the allegation 4DX Ventures, who led Tizeti's 2018 $3M Series A resigned from the company's board, noting "a lack of commitment from company leadership to handle this matter with the seriousness it deserves" and Ananyi's "disregard for agreed-upon actions."
On July 7th Tizeti released a statement that it had reinstated Ananyi as CEO: "[The lawyer hired by the special investigation comittee] Olumide Sofowora examined the allegations, researched what actions would constitute sexual harassment, gathered relevant information…and conducted a number of interviews…Based on this investigation, it was determined…that a case of sexual harassment had not been established.  As a result, Mr. Ananyi has been reinstated as CEO of Tizeti Inc."
Many find the company's statement deficient as it:
presents a conclusion without any evidence that establishes that conclusion

appears to use a narrow legal standard as its basis, and disregards the possibility that certain conduct can disqualify an individual from a management role without implicating criminal or civil law

contains no direct quote from the lawyer, nor was the statement delivered by him, begging the question whether he stands behind it

contains no information about the composition of the Independent Special Investigation Committee, calling into question its purported independence, especially with 4DX stepping down from the Board
As a result, many view the process and outcome, reasonably, as a morally bankrupt whitewashing that supports 4DX's earlier indictment of Tizeti's leadership.
For more details, see Kay Ugwuede's Techcabal article.
---
🌏 Asia Read of the Week
INSIGHTS INTO THE 'COMPLEX & FAST-PACED CHINA MARKET'
The South China Morning Post (SCMP) released its free 2020 internet report highlighting key trends in the Chinese tech ecosystem. (A Pro version is also available for $400.)
"China has emerged on the world stage with a brace of global tech companies that are innovative and competitive. And increasingly, their successes are being studied and replicated in other markets. This third edition of the China Internet Report delves deeper and broader into China's drive to be a global leader for innovation, and examines the opportunities and challenges for its technology-led industrial transformation."
💡 "China Internet Report 2020" by SCMP Research
---
⚔️ Strategy Read of the Week
BUILDING GROWTH INTO AN ORGANIZATION'S DNA
In this piece, an experienced growth marketer shares actionable tips on orienting an organization towards growth.
"As startups scale from 50 to 100 to 500 people, cracks in their operating systems often emerge. For much of the past decade startups could keep growth steady by paving-over the fault lines that emerged with venture capital dollars. They'd buy customers with promos (Postmates, Uber) resulting in poor CAC to LTV ratios. Or they'd throw bodies at the problem, hiring vast sales teams (Carta, Toast). As we've seen with significant recent layoffs, that's no longer an option. So how do you grow when capital will be more constrained?"
🥇 "6 Rules for Building Growth into Your Startup's Operating System" by Prasid Pathak
-
ACTIONABLE, DETAILED, AND SOMEWHAT NON-OBVIOUS ADVICE
Takeaways for early-stage founders from an investor who spent four months embedded in a startup's growth team.
"Focus attention on the things that really matter for survival by conducting periodic 'pre-mortems.' Take a negative outcome, assemble the right people and brainstorm the hell out of potential causes. Categorise them into key themes. Put action plans in place based on the likelihood of them happening and review frequently."
🥈 "The road to 4 million meals: some takeaways from my time at Gousto" by Dele Akinyemi
-
STRATEGY IS A CHOICE — IT'S PAINFUL TO FORGO OPTIONS
This article explores the pain involved in maintaining strategic focus.
"Entrepreneurs don't have a perfect model of the world. They must experiment, see what works, and respond to market information. If you never experiment, you never grow. The entrepreneurs that succeed are more likely to have an experimental mindset, which served them well at first, but could create Fuzzy Strategy Syndrome later on … if you do have a fuzzy strategy, how can you fix it? Embrace the pain of saying no. "
🥉 "Strategy should be painful" by Nathan Baschez
---
Support this newsletter by sharing it with your networks.
Afridigest is the industry newsletter for Africa's startup ecosystem. Share it with founders, investors, executives, media personnel, and others who would benefit from receiving it. Thanks for your support. 🙏
---
🎙️ Podcasts of the Week
FULL DISCLOSURE: I HAVEN'T FULLY LISTENED TO THESE YET :-/
Onyeka Akumah, Founder of Farmcrowdy and Co-Founder of Crowdvest and Plentywaka visits the Invest Africa Insights podcast. Plentywaka is a bus-hailing platform that allows commuters to book seats on premium buses.

-

Nichole Yembra, Founder and Managing Partner, the Chrysalis Capital stops by the African Business Stories podcast. Chrysalis Capital is a Lagos-based investment firm whose portfolio includes health-tech platform Helium Health and investment app Bamboo.

-

Simon Hazell, Co-Founder of South African food tech startup Inseco visits the Africa Tech Summit Connects podcast. Inseco transforms organic food waste into sustainable insect proteins using black soldier fly larvae.
---
💼 Job Opportunities of the Week
SOFTWARE ENGINEERING
Chippercash, the 'Cash App for Africa,' is hiring a remote Senior Software Engineer
TEAM LEADERSHIP/GENERAL MANAGEMENT
The emerging markets-focused GSMA Mobile for Development team is hiring a London-based Head of Mobile Money
PUBLIC RELATIONS
Huawei is hiring a French-speaking, Abidjan-based Public Relations Coordinator
To submit a job opportunity to be featured here, email: afridigest@substack.com
---
Visual of the week
IS THIS WHAT HOCKEY STICK GROWTH LOOKS LIKE?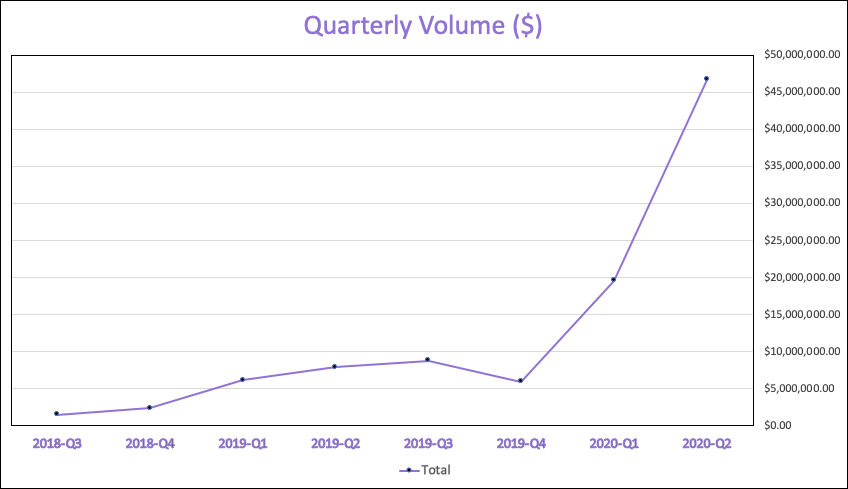 Timi Ajiboye, CEO & CTO of Nigeria's BuyCoins shared this chart of the company's quarterly volumes, adding that the "new USD exchange rate has something to do with the growth."
---
🕵️‍♀️ In case you missed it
ESSAYS
NEWS & ANNOUNCEMENTS
REPORTS
VIDEO
---
🕵️‍♂️🐤 In case you missed it - Twitter edition
JUMP IN THE CONVERSATION ON TWITTER
Victoria Crandall explains the difference between marketing and PR as it relates to tech startups in Africa in this thread:

Ed Sim provides a welcome reminder that we're all in the people business in this tweet:

Andrea Funsten provides a list of items founders can provide during the fundraising process in order to stand out in this thread:
---
🗣️ A final word
WHAT I'M THINKING ABOUT
Essays are what's on my mind. First, here's a great compilation of influential essays that I hope to get through this year. Second, should I limit this newsletter to just this Monday Digest and create a separate newsletter for essays? What do you think? 💭
---
LA FIN
If you liked this, show your appreciation by sharing and liking/commenting. I also love receiving your feedback, so feel free to contact me at afridigest@substack.com, on Twitter @eajene, or on Whatsapp with any suggestions, ideas, or just to say hi — I've already made some new friends through this newsletter and hope to make more. Thanks for reading. 🙌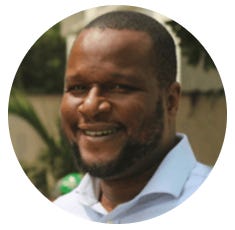 Oh, one more thing: how did you like today's digest?