Afridigest Week in Review: A super app for healthcare services
+Thought Circle coming soon +A new billion-dollar fund +South African proptech deals +Friction > Frictionless? +Personnel Moves +Fortune's 40 under 40 +More
The Afridigest Week in Review is a must-read weekly recap for Africa-focused founders, executives, and investors, as well as interested observers.



Welcome back! I hope your week is off to a great start! Here's some quick news:





• Since Week 35's digest, I published '

Super apps in emerging markets: The Grab & Gojek playbook

' — it's the second in a series about super apps with

this

being the first. (I'll probably make some minor changes/additions to it later this week.)
•
👉
Thought Circle question #1 is now live:
Why hasn't B2C e-commerce taken off at scale across Africa (yet)
?
If you got the email & haven't responded yet, here's a public reminder :)
(For a bit of background and to sign up for the community of experts,
click here
.)
If you're new, welcome 🙌 — you'll receive 2 weekly Afridigest emails: an original essay 
(on Saturdays at roughly 7pm-ish Lagos time)
 and the weekly digest 
(every Monday, generally around 12 noon-ish Lagos time)
. For past essays and digests, visit 
the archive
.
Subscribe here:

Week 36 2020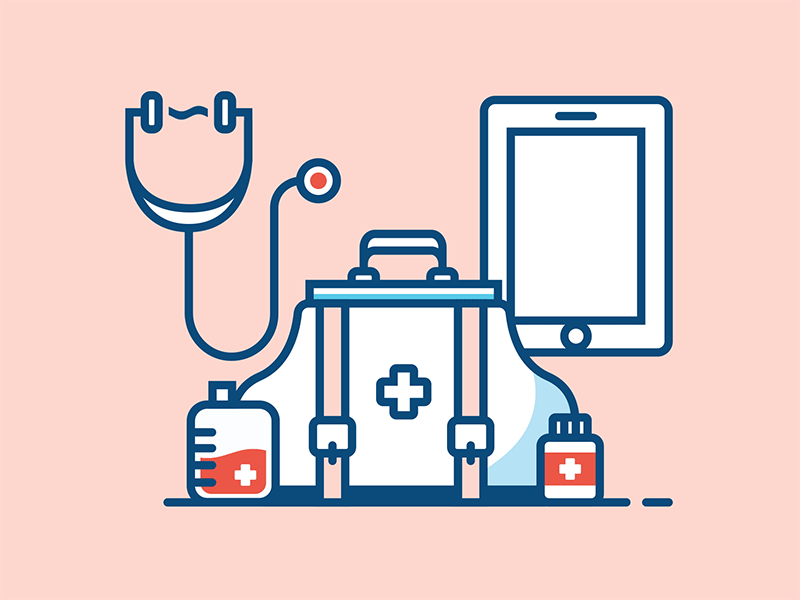 📰 Deal of the week
A HEALTHCARE SUPER APP?
Healthlane, an all-inclusive healthcare platform operating in Nigeria & Cameroon, raised a $2.4m funding round led by Digital Horizon, with participation from Sequoia Capital, Silicon Valley Bank, TSVC, Supernode Ventures, CRE Africa and Capitoria.
Founded by Cameroonian entrepreneur Alain Nteff & Cameroonian medical doctor Agbor Ashu, Healthlane is an all-in-one platform that allows patients to book appointments, communicate with doctors, track health records, order prescriptions, and more.
💡 Why it's the deal of the week: After participating in Y Combinator's 2020 winter batch, the company has attracted a group of top-tier investors. It also seems to be replicating, or at least to be inspired by, the model of Chinese firm Ping An Good Doctor. (Long-time readers will know that your humble author is a big fan of looking East for business model inspiration for African markets — it's part of why there's often an 'Asia Read of the Week' here.)
⛏️ Go deeper:
Alan Vaksman, Founder and Managing Partner of Digital Horizon, which led the round, had this to say:

"Unlike many startups that rely only on telemedicine, Healthlane's solution combines remote and face-to-face health services. Furthermore, the service's customers become not only users but also doctors, hospitals, pharmacies, and other market participants…

This all-in-one approach…is similar to the Chinese platform Ping An Good Doctor… I am confident that Africa needs such projects, so we will continue to monitor the development of the local digital healthcare sector and will keep looking for exciting opportunities."

Hear Co-Founder & CEO Alain Neff describe Healthlane as a 'super app for anyone across the continent to access healthcare' on TechCabal's panel earlier this year:
---
🔦 Other deals
SOUTH AFRICAN PROPTECH
Roundr, a South African prop-tech startup platform raised an undisclosed amount from the UK's i7V.

Founded in 2017 by Jansen Myburgh, Roundr offers a mobile app and real-time performance management platform for real estate agencies & their agents,

HouseMe, a South African prop-tech startup platform raised an undisclosed amount from new and existing investors.

Founded in 2016 by Ben Shaw and Kyle Bradley, HouseME is an online rental platform that connects renters and landlords. Services offered include property management, rent collection, apartment viewing, and more. HouseMe reports a current user base of more than 150,000.
OTHER DEALS
---
⚔️ Strategy Reads of the Week
"TACTICALLY INTRODUCED FRICTION CAN WORK WONDERS"
Many startups have found success by enabling frictionless experiences. while a lack of friction can be beneficial, it can also be costly in certain scenarios. This article fosters reflection on when to introduce versus minimize friction.
"Friction can be valuable, and a frictionless experience can be a diminished one. My hypothesis is that friction is conducive to intention, introspection and reflection. That extra second of pause can be just enough to make you reconsider. Once you're exposed to the idea of too little friction being detrimental to an experience, you'll start seeing it everywhere."
🥇 "Friction" by MCouthon
-
"AN INCOMPLETE COMPENDIUM OF KNOWN STRATEGY 'SMELLS'"
This article extends the idea of code smells from programming and presents a list of 'smells' or hints that there might be flaws with an underlying business strategy.
"Every strategy is really just a theory…Often, those theories are wrong. And a key skill every entrepreneur needs is the ability to smell failure before it's too late. Of course, this is more art than science. It requires deep domain knowledge and superior judgment. But perhaps, like in programming, there are certain patterns that recur across many businesses that are worth documenting."
🥇 "Strategy Smells" by Nathan Baschez
-
"RIDE-HAILING IS ABOUT ACQUIRING CUSTOMERS"
Super apps tend to focus on a specific vertical before diversifying: messaging for WeChat, Groupon-like discounted group-buying for Meituan, ride-hailing for Gojek & Grab, etc. This article explores the histories of Grab & Gojek and extrapolates a generic playbook for ride-hailing-based super apps.
"Initially, both companies focused aggressively on growing their driver fleets and acquiring large user bases. And once sufficient, they then extended their product offerings to adjacent services such as food delivery, grocery delivery, and courier services that could increase the efficiency and utilization (& earnings) of their underlying driver fleets. They then focused on growing their service ecosystem by increasing the number of merchants on their platform, before finally undertaking further product extension including the launch of a full-service wallet & financial services offerings…"
🥉 "Super apps in emerging markets: The Grab & Gojek playbook" by Emeka Ajene
---
🌏 Asia Read of the Week
"ENTERPRISE STARTUPS TEND TO FOLLOW CONSUMER STARTUPS"
Lillian Li an investor at Eight Roads Ventures explores China's software-as-a-service space.
"For Chinese SMBs, who account for ~60% of China's production GDP, adopting SaaS is difficult as it's not a learnt reward loop to invest in software of any kind. Historically, cheap labour in China has meant that manual execution is still very feasible for most tasks, so automating or documenting through software is not a frequent behaviour. Coupled with this…the prevalence of software piracy in the '00s has led to a general lack of desire to pay for software, and many do not often see value in utilising software."
💡 "Why are there no massive Chinese SaaS companies?" by Lillian Li
---
📢 If you find this newsletter valuable, share it.
Afridigest is the industry newsletter for Africa's startup ecosystem. If you find it valuable, share it with founders, investors, executives, and others in your network who would benefit from receiving it.
---
💼 Job Opportunities of the Week
GENERAL MANAGEMENT / LEADERSHIP
Mono, a sort of 'Plaid for Africa' is hiring a Lagos-based Head of Business.
OPERATIONS / LEADERSHIP
Silvertree Holdings is hiring a Capetown-based Head of Operations for its cloud kitchen network, Darth Kitchen.
RELATIONSHIP MANAGEMENT
Tiktok is hiring a Johannesburg-based Influencer Manager for Nigeria.
COMMUNICATIONS
Tiktok is hiring a Johannesburg-based Communications Manager for Africa.
-
To submit a job opportunity to be featured here, email: hello@afridigest.com
---
🕵️‍♀️ In case you missed it
ESSAYS
NEWS & ANNOUNCEMENTS
PERSONNEL MOVES
INTERVIEWS
PODCASTS
RESOURCES
---
🕵️‍♂️🐤 In case you missed it - Twitter edition
JUMP IN THE CONVERSATION ON TWITTER
Mira Mehta, Founder & CEO of Nigeria's Tomato Jos shared some thoughts on fundraising across Africa in this thread:
David Perell described one roadblock to execution in this tweet:
Maximilian Friedrich offers a looong thread on Alipay:
---
🗣️ A final word
WHAT I'M THINKING ABOUT
Taking an outsider's perspective is a good, but underutilized, technique for growth.
It's the core of Kat Cole's hotshot rule (I've mentioned this here before) where you visualize an outsider—a high-performing hotshot—in your shoes & ask what they would do.
It also underpins Ray Dalio's idea of the "two yous" in his book Principles where he argues that we all have a 'doer' us and a 'manager' us, but we default to the worker version too much, instead of taking the higher external manager viewpoint.
This train of thought came up when I read Polina Marinova's article last week that talked about Beyoncé using the Sasha Fierce alter ego earlier in her career in order to perform with more confidence. It's another example, although perhaps an extreme one, of how assuming an outsider's perspective (in this case, an alter ego) can be helpful.
If you know others who have written about this idea, definitely share examples with me, and for more on this topic (including links & sources), see this thread:
---
LA FIN
Thanks for reading 🙌 If you have feedback or questions, or just want to say hi, leave a comment on this article, or message me on Twitter @eajene or on Whatsapp.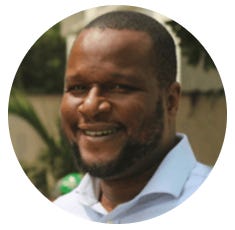 Oh, one more thing: how did you like today's digest?
And if you want to support this effort, feel free to place your pre-order of the upcoming titles at http://strategyforentrepreneurs.com