Afridigest Week in Review: Crazy for Cryptocurrency
+Energy & Transport Deals +The Color of Capital +Understanding Reliance Jio +Adjacent User Theory +Launch Strategy +Many Open Roles +Much more
The Afridigest Week in Review is a must-read weekly recap for Africa-focused founders, executives, and investors, as well as interested observers.



Welcome back! Some quick news/comments:





1. Since Week 29's Digest, I published this article on

Mastering Ansoff's Matrix

— it's a more tactical follow-up to last week's overview of Ansoff's Matrix.
2. I received some excellent reader feedback via Whatsapp and I realize now that more reader voices need to be heard by all. So I'm creating a Thought Circle that I hope will allow your
voice to shine through
— yes, you, with your expertise in Africa's startup ecosystem and/or business in general.
Interested?
Click here
.
(I might also reach out to you directly FYI.)
If you're new, welcome 🙌 — you'll receive 2 weekly Afridigest emails: an original essay 
(on Saturdays at ~7pm-ish Lagos time)
 and the weekly digest 
(every Monday at ~11:30am-ish Lagos time)
. For past essays and digests, visit 
the archive
.

Week 30 2020
📰 Deal of the week
CRYPTO IS FOR CLOSERS
VALR, a South African crypto-currency exchange, raised a ~$3.4 million Series A led by 100x Ventures, with participation from 4Di Capital, Bittrex, and FNB CEO Michael Jordaan's Montegray Capital.
Founded in 2018 by Farzam Ehsani, Theo Bohnen, and Badi Sudhakaran, and launched publicly in March 2019, the platform has leveraged partnerships to scale quickly.

💡 Why it's the deal of the week: As shared in a tweet in Week 29's Digest, bitcoin is having a huge year across Africa and VALR has been able to capitalize on this trend. Over 13,000 bitcoin were traded on VALR last month, giving credibility to its claimed status as South Africa's largest exchange.
Its platform is powered by technology from Bittrex, one of the largest US cryptocurrency exchanges, allowing it to focus more on growth. And this round of funding brings another powerful partner on board, 100x Group, the parent company of top cryptocurrency derivatives trading platform BitMEX (which is estimated to generate over $1 million a day in revenue).
The value its strategic investors can bring, coupled with the expertise of its management team, makes VALR one to watch.
⛏️ Go deeper: Hear from the CEO directly
In this interview at Blockchain Africa 2019, Farzam Ehsani discusses the VALR story, his pre-VALR background, his previous perception of bitcoin as a scam, how FNB CEO Michael Jordaan got involved (thanks to a viral article), and more:
---
🤝 Other deals
FUNDRAISING: ENERGY, TRANSPORT & DELIVERY, DATA ANALYTICS
---
🔦 Spotlight
THE COLOR OF CAPITAL
Last week, conversations across the ecosystem seemed to center around the idea of racial bias against African(/Kenyan) founders seeking venture capital. These conversations were perhaps reinitiated by this article, which was highlighted in last week's Digest.
Pattern matching and the dearth of local African capital backing local startups are real problems, and to the degree this remains the case, it may accelerate the trend towards what I'm calling 'community capital.' In discussions like this however, a good rule of thumb to keep in mind is that everyone tends to have an agenda:
vs.
---
🌏 Asia Reads of the Week
UNDERSTANDING RELIANCE JIO
India is an important tech battleground globally, and a key player there is Reliance Jio, the company that raised $20 billion over the last four months. All the articles in this section this week relate to Reliance Jio and are best read in the order presented here.
"There is value, I think, in starting by taking a step back and trying to understand the Jio phenomenon in the context of the longer arc of Reliance's history and India's post-independence economic trajectory. To understand Reliance you really have to start with Dhirubhai Ambani … Ambani's story is also the story of an India in transition - from colonialism … to free(ish) enterprise. Dhirubhai Ambani's story has now become something of a legend."
💡 "Reliance Origins" by Vedica Kant
-
RELIANCE JIO'S ORIGIN STORY CONTINUED
"From a strategic point of view, this is impressive … Not many companies in India would have the ability to plough in ~$30B+, the biggest private sector investment in the country's history, to build a broadband network to cover the country … Since coming to power, Modi had announced a host of government campaigns, including in 2015, 'Digital India', to improve online infrastructure and internet connectivity across the country. It was a campaign Ambani tightly tied Jio to. 'I'll deliver this country's digital future to you,' he seemed to be saying to Modi."
💡 "From Oil to Jio" by Vedica Kant
-
TECH ANALYST BEN THOMPSON WEIGHS IN
"Jio is considering problem-spaces that U.S. tech companies are all too often ignorant of, which matters not simply for India but also for much of the rest of the world. Still, Facebook, Google, Intel, Qualcomm, et al should proceed with their eyes wide-open: they are very much a means to an end for a company and a country that is on its own path."
💡 "India, Jio, and the Four Internets" by Ben Thompson
---
⚔️ Strategy Read of the Week
HOW TO EXPAND PRODUCT-MARKET FIT AND INCREASE THE CEILING OF A PRODUCT
Bangaly Kaba, Instagram's former Head of Growth helped the photo-sharing app scale from 400 million to 1 billion users with a strategy that he calls 'Adjacent User Theory.' He lays it out in this article.
"Your current retention doesn't represent the true potential of your current product-market fit. There is a hypothetical retention curve that sits above that represents this true potential. What creates this gap? There are a set of users who show intent for your product but are not quite able to get over the hump. Those are your Adjacent Users. Solving for the Adjacent User through growth and scaling work helps your product realize its true product-market fit potential."
🥇 "The Adjacent User Theory" by Bangaly Kaba
-
A MUST READ FOR MARKETERS, 'GROWTH HACKERS,' AND CREATORS LAUNCHING NEW PROJECTS
This piece explores the hype/exclusivity launch strategies used by Clubhouse, Superhuman, Fast, Robinhood, Atoms shoes, and more.
"There's a new playbook for consumer and enterprise businesses alike on how to execute a successful launch. In this piece, we'll analyze some of the most viral, successful launches in recent months and dissect the different strategies used. How were these launches successful in their own ways, and how did they each create their own version of a velvet rope?"
🥈 "The Value of a Velvet Rope: Effects of Hype and Exclusivity on Launch Strategies" by Gaby Goldberg & Jordan Odinsky
-
MASTERING THE MATRIX: A DEEP-DIVE
This piece explores the four growth strategies of Ansoff's matrix in detail. Topics covered include common ways of executing the strategies, key considerations & risk factors, keys for success, and global and Africa-specific examples.
"Another company that deployed a market penetration strategy in its early days is Paystack. The Nigerian company, referred to by Techcrunch as the 'Stripe of Africa,' was founded in 2015 and helps businesses in Africa get paid. At the end of 2016, the company had acquired 1400 merchants, and by the end of 2017, this number had grown to 7,700 merchants. By 2018, the company had acquired 17,000 merchants and accounted for 15 percent of all online payments in Nigeria. And today, while the company has begun to explore other strategies for growth, it currently has over 60,000 merchants and processes over 50% of online payments in Nigeria."
🥉 "Growth strategy for startups: Mastering Ansoff's matrix" by Emeka Ajene
---
Support this newsletter by sharing it with your networks.
Afridigest is the industry newsletter for Africa's startup ecosystem. Share it with founders, investors, executives, media personnel, and others who would benefit from receiving it. Thanks for your support. 🙏
---
🎙️ Podcasts of the Week
"IT'S BETTER TO DO 5 BIG THINGS THAN 500 HALF-ASSED THINGS" — DEREK SIVERS
Ham Serunjogi, CEO & Co-Founder, Chipper Cash talked about starting Chipper Cash and the journey over the last two years on the Bank on It podcast.

Kitawa Wemo, Founder of MAMA Ventures, a Nairobi-based impact venture builder, talked about starting and sustaining MAMA Ventures and building impactful businesses on the Scale Up Africa podcast.

Writer and entrepreneur, Derek Sivers talked about creating and running CD Baby, mental models, living a meaningful life and the biggest mistake he's ever made on Shane Parrish's Knowledge Project podcast.
---
💼 Job Opportunities of the Week
EXPANSION
DLocal, the payments technology platform for emerging markets, is hiring a Capetown-based Africa Expansion Manager.
OPERATIONS
Indicina, a venture-backed provider of consumer credit infrastructure, is hiring a Lagos-based Head of Customer Success.
PRODUCT
Superbalist, the online fashion retailer, is hiring a Capetown-based Head of Product reporting to the CEO.
STRATEGY
Uber is hiring a Randburg-based Senior Strategy & Planning Lead.
SALES & BUSINESS DEVELOPMENT
Bolt is hiring a Lagos or Nairobi-based Head of Sales - Africa.
SALES & BUSINESS DEVELOPMENT
Thunes, the emerging markets payments aggregator, is hiring a Lagos or Nairobi-based VP of Business Development - ECOWAS.
VENTURE CAPITAL/IMPACT INVESTING
FINCA Ventures, the impact investing arm of FINCA International, is hiring a Washington DC-based Managing Director.
To submit a job opportunity to be featured here, email: afridigest@substack.com
---
Visual of the week
GREAT ARTISTS STEAL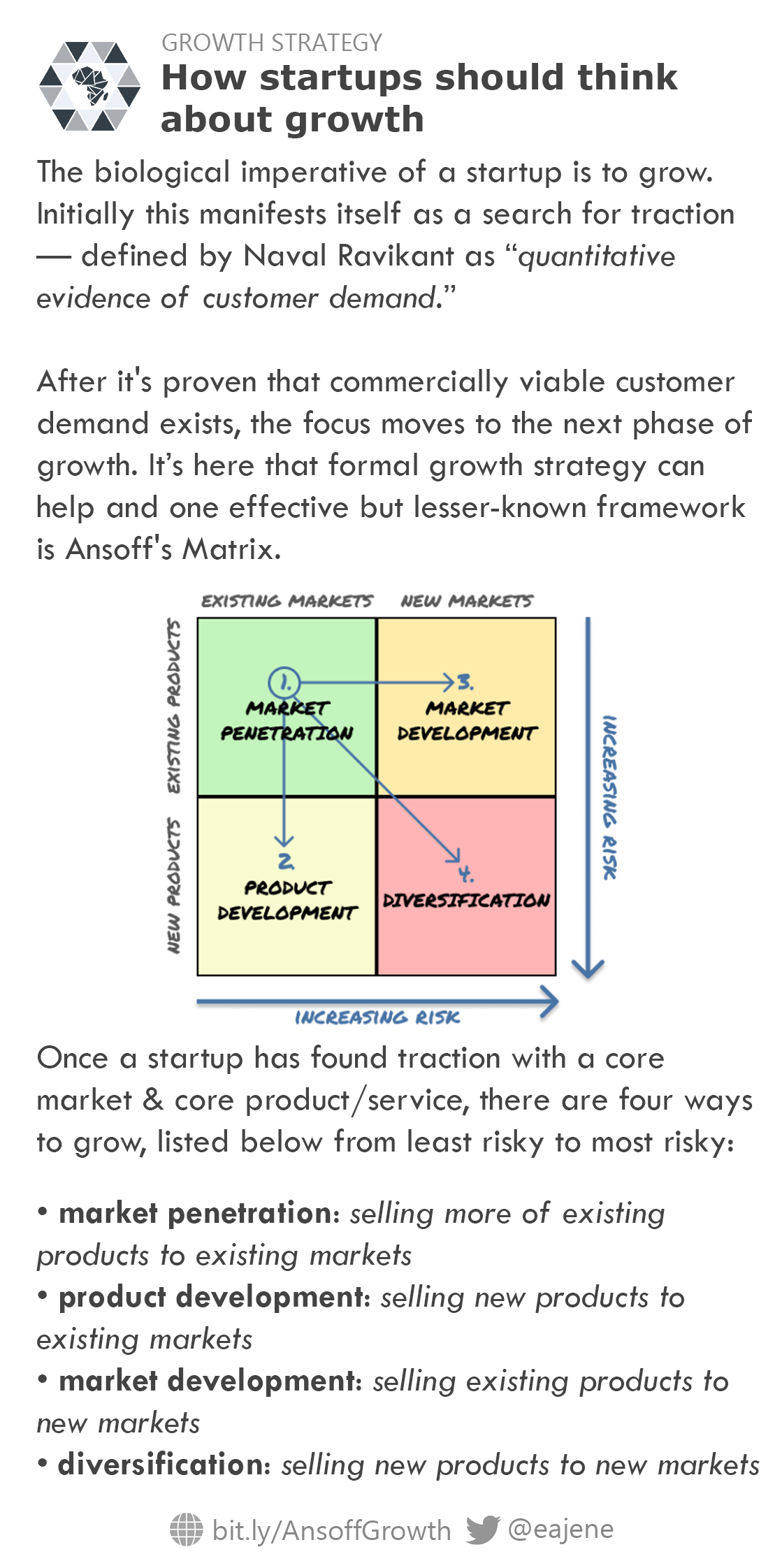 A brilliant made-for-smartphone media format was recently released by Eric Stromberg; one can expect to see much more of the format on social media in the weeks and months ahead. "Good artists borrow, great artists steal."
---
🕵️‍♀️ In case you missed it
NEWS & ANNOUNCEMENTS
REPORTS
Efosa Ojomo and Richard Alton provide the roadmap for innovating in emerging markets by focusing on 'non-consumption' in the paper, Avoiding the Prosperity Paradox. (PDF)
---
🕵️‍♂️🐤 In case you missed it - Twitter edition
JUMP IN THE CONVERSATION ON TWITTER
Pastor Gbenro shares his perspective on Uber's market entry strategy in Nigeria and the pitfalls of its initial reliance on incentives in this thread — it's reminiscent of the article, 'Doordash & Pizza Arbitrage,' shared in Week 21's Digest:
Amir Salihefendić shares his insights on how startup Davids can compete against established Goliaths in this thread:

Michael Seibel discusses how startups should approach early product feedback in this thread:
Vivek Raju lists 'Musk-type' startups — a reminder to go big — in this thread:
---
🗣️ A final word
WHAT I'M THINKING ABOUT
Your humble author is writing two mini-books: 'The Entrepreneur's Strategy Handbook' and 'The Ten (or twelve) Commandments of Strategy.' They'll be legit. Pre-order before July 28th and you'll get both for the price of one. Thanks for your support as usual 🙏 and a special thanks to those who've already pre-purchased — you're the real MVPs 🏆
---
LA FIN
Thanks for reading. Feel free to contact me at afridigest@substack.com, on Twitter @eajene, or on Whatsapp with any suggestions, ideas, or just to say hi 🙌 (Remember to join the Thought Circle and/or pre-purchase the mini-books.)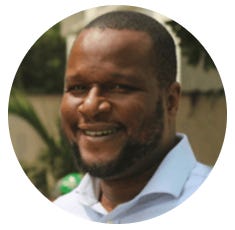 Oh, one more thing: how did you like today's digest?